INCREASE CIRCULATION & STAY ACTIVE WHILST #WFH
LOOK AFTER YOUR BODY AND MIND WHILST WORKING FROM HOME

The Footrest is designed to stimulate ankle movement and generate greater blood flow around the legs and body.
The HÅG footrest effectively raises the floor height to ensure you can be sat at the correct height for your desk and receive full foot support.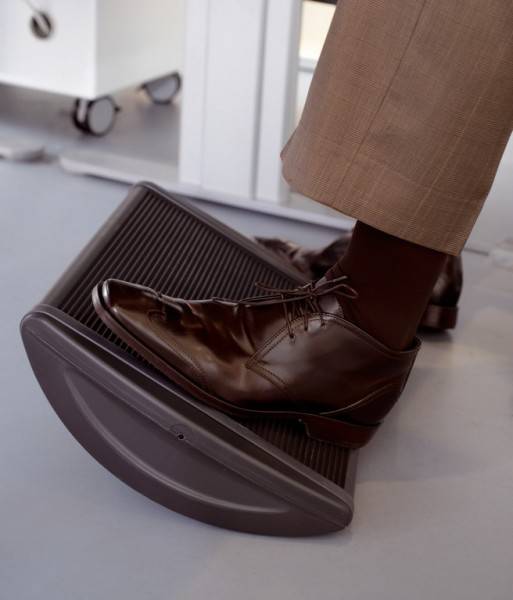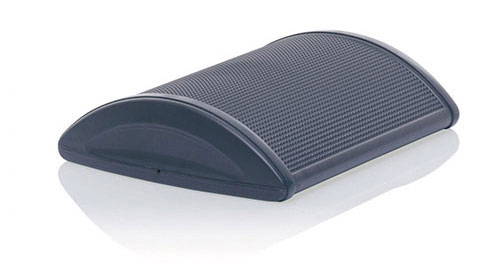 A footrest can assist with pushing the user back into the chair's backrest, ensuring better lower back support and better utilisation of the features of the chair.
The angle is easily adjusted with your feet when in a seated position, which provides improved comfort for users with different needs. The footrest is dynamic and moves/tilts as you move your feet and legs, promoting active sitting and assisting with better blood circulation
The HÅG Quickstep footrest has been designed to follow HÅG's principles of encouraging greater movement, through its tilting function. Simply place one or both feet on the foot rest and gently rock backwards and forwards.
The HAG Quickstep can be used in the rocking functionality or flipped over and kept in a flat, static position. There are also ridges on the footrest which have been created to offer massaging functionality for the feet.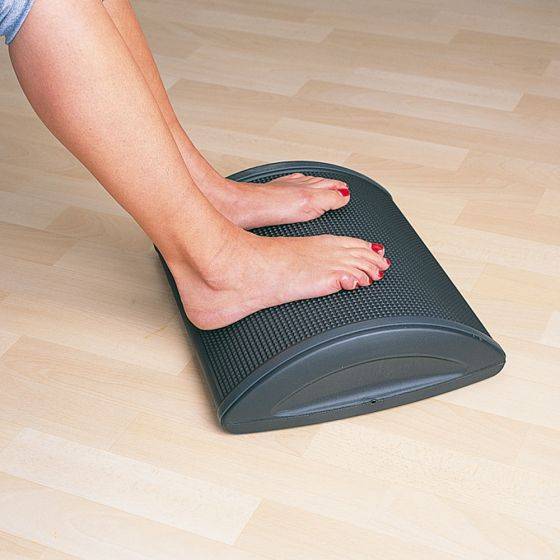 Dimensions (L x W x H):
432 x 330 x 102 mm
Features
Rocking fixed height footrest promotes leg movement
Fixed height. 2-sided use. Lightweight and easily moved.
(Turn upside down to achieve a stable base, bare foot massage feature)
Sturdy plastic construction from award winning company HÅG
SHIPPING INFORMATION
We have stock in the UK that will be dispatched to you in 2-4 working days.
As soon as your product ships, you will receive a reference number that will allow you to track your order.
TRY THE FOOTREST RISK FREE

Our refund policy is valid for 14 days. When you have tried the Footrest, if you are not 100% satisfied you have 14 days to return it. Contact our support team who can advise on the best process.
This product comes with a 1 year (from date of purchase) manufacturer warranty. If your product is faulty for any reason please contact us.