COST EFFECTIVE CABLE MANAGEMENT

Slinky is a high-capacity cable management system of plastic vertebrae built around a flexible spine.
Each vertebra has four separate compartments enabling power, data and voice cables to be separated.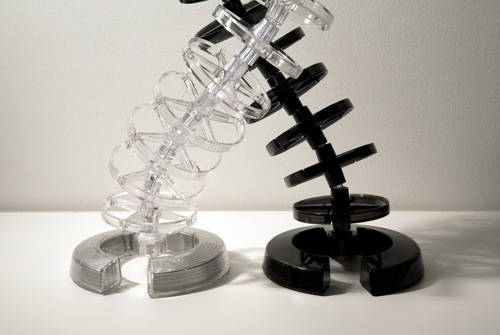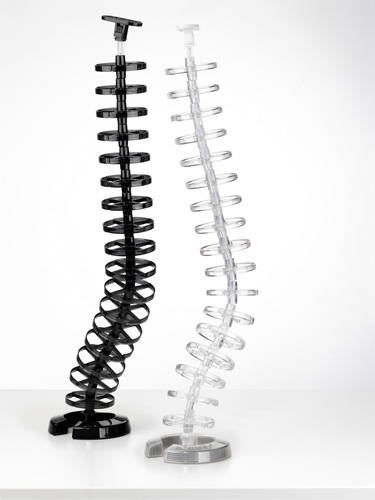 Slinky can easily be attached to the underside of the desk with a cast iron base anchoring it securely to the floor. As a cable tidy solution, Slinky is available in various lengths and is easy to remove when reconfiguring areas.
☑️ Weighted cast iron base.


☑️ Tidies up desk area and flooring.


☑️ Four separate compartments, available in 2 lengths.


☑️ No more messy cables and trip hazards.
SAFE & SECURE DESK ORGANISER

Even in today's wirelessly networked office, desk cable management is essential as a number of cables are often required to deliver power and data to the workstation.
Unsecured cables consume space and can represent a serious health and safety risk. Organising the cables in this effective manner helps to create a clean workstation for improved office ergonomics.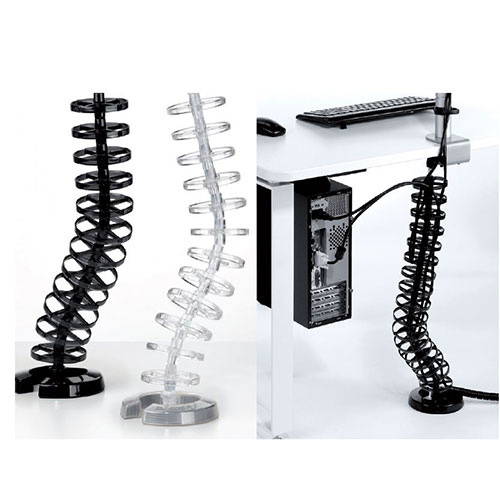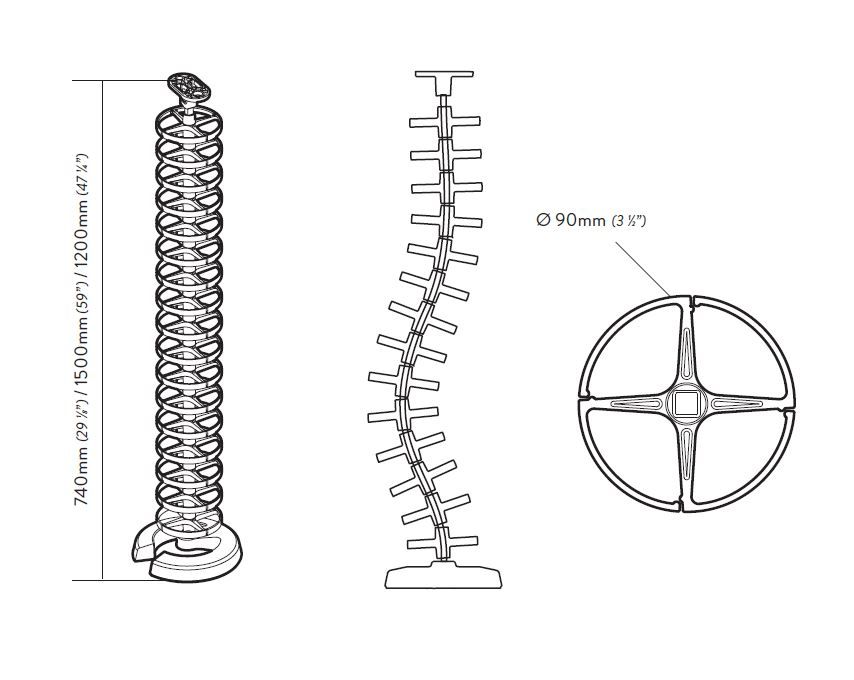 TECHNICAL INFORMATION:
740mm net product weight 1.3kg
1200mm
1500mm
Made from plastic & weighted cast iron base
Lifetime manufacturer warranty.
SHIPPING INFORMATION
We have stock in the UK that will be dispatched to you in 2-4 working days.
As soon as your product ships, you will receive a reference number that will allow you to track your order.
WARRANTY
This product comes with a lifetime manufacturer warranty.
We also have a 3 month returns policy for items that are still boxed and unused. There is a 15% restocking fee.