HEALTHIER WORKPLACE ERGONOMICS
Lima Laptop Mount integrates seamlessly with Lima monitor arm to raise laptops off the desk, automatically creating healthier workplace ergonomics and freeing up valuable desk space too.
Using a laptop doesn't have to be back breaking and neck aching. Not with Lima Laptop Mount. By raising laptops to eye height and enable external keyboard and mouse use, it improves posture and reduces eye, neck and back strain. And when working ergonomics improve, so do long-term efficiency and productivity.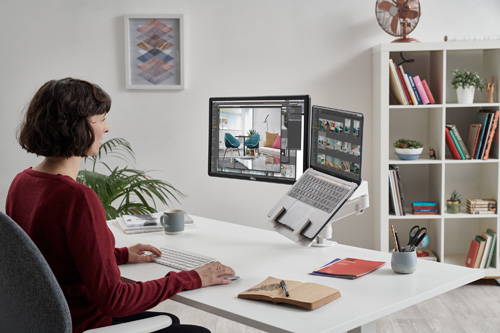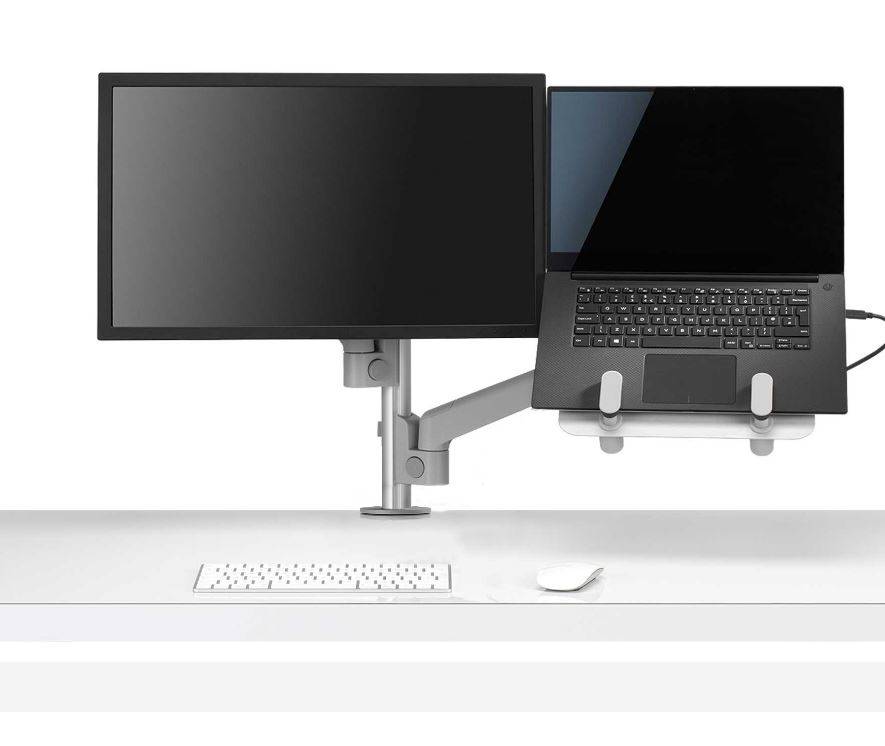 TWO SCREENS ARE BETTER THAN ONE

Whether a single or double screen set-up is needed, Lima Laptop Mount makes it possible, and comfortable. Ideal for mobile or hybrid workers who want to use their laptop as a secondary screen, it's perfect when matched with any monitor up to 27" and can support any laptop up 2.8kg
Premium Laptop Mount from the award winning Colebrook Bosson Saunders.
Frees up valuable desk space.
Create your perfect viewing angle.
No more strained necks and hunched shoulders.
SLEEK & SOPHISTICATED DESIGN

Easy on the back, easy on the eye.
With a powder-coated aluminium base, thin profile and clean, curved edges Lima Laptop Mount is sleek and stylish.
This is a truly premium laptop mount that integrates elegantly into any workplace setting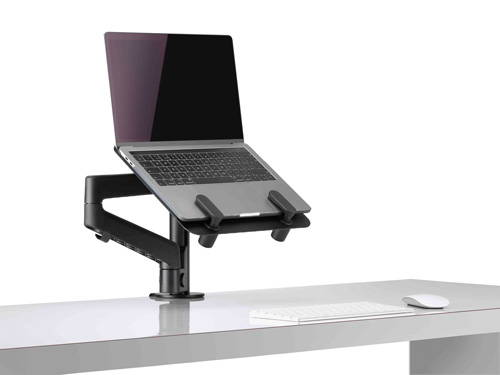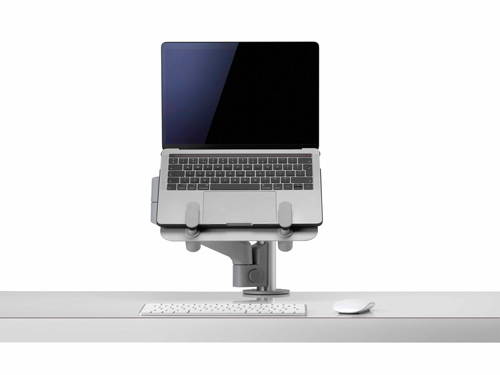 ENVIRONMENTALLY-FRIENDLY DESIGN
Lima Laptop Mount has been specifically designed to use minimal materials. Because it's so lightweight, the environmental impact of shipping and storage are reduced.
It's built to last, with a 12-year warranty, and at the end of its life it can be disassembled into different recyclable parts
Check out the Lima Laptop Stand design story
by Colebrook Bosson Saunders ©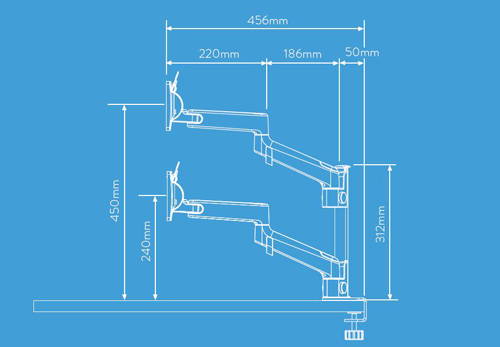 Key Features:
Lima post and desk clamp, monitor arm with laptop stand
Accommodates Laptops up to 15.6'' in size
Adjustable retaining arms allow laptops up to 27.2mm in thickness.
Clamp fits desk depth 6-40mm
Max load: 2.8kg
Total product 100% recyclable and 100% plastic free (including packaging).
12yr warranty.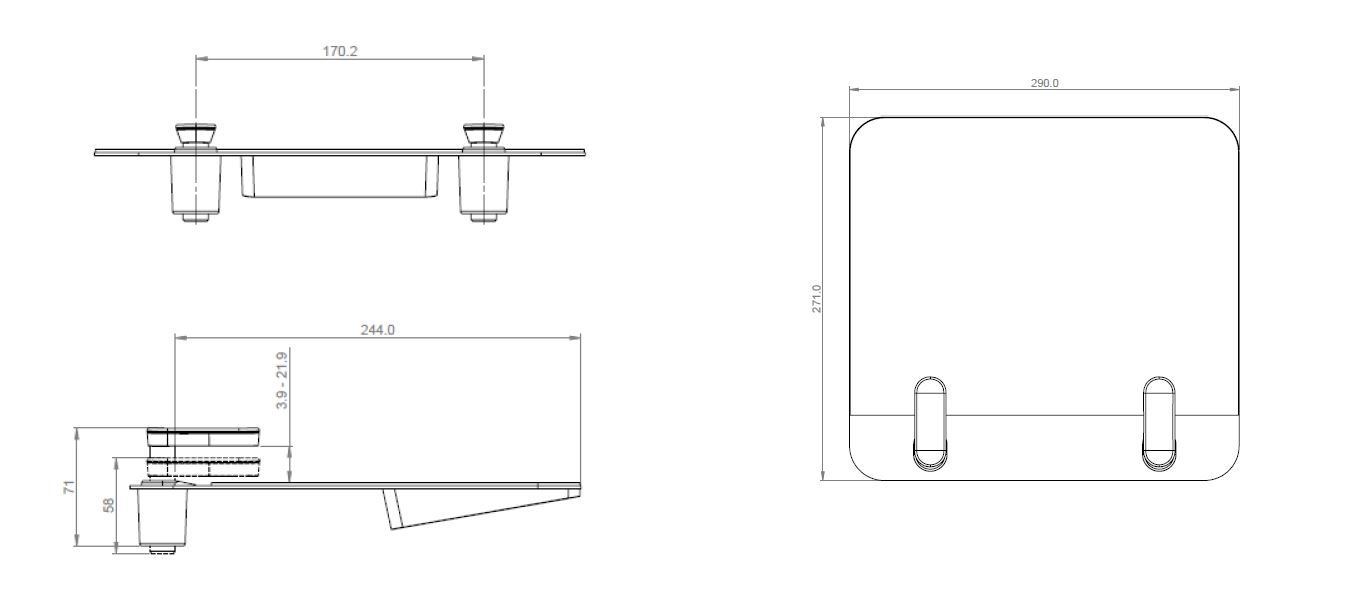 SHIPPING INFORMATION
We have stock in the UK that will be dispatched to you in 2-4 working days.
As soon as your product ships, you will receive a reference number that will allow you to track your order.
WARRANTY
All of the computer monitor arms we sell come with a 12 year manufacturer warranty.
We also have a 3 month returns policy for items that are still boxed and unused. There is a 15% restocking fee.