Good posture has become more important than ever now that a lot of us are working from home. Neck strains, aching backs and uncomfortable seating positions are common.
Welcome to Flo. A market leading monitor stand for your desk. Designed to assist you in finding that 'sweet spot' where you can work in comfort.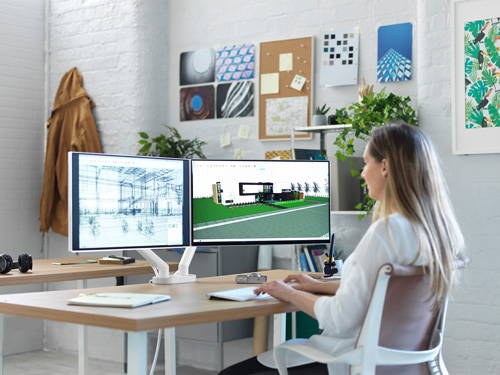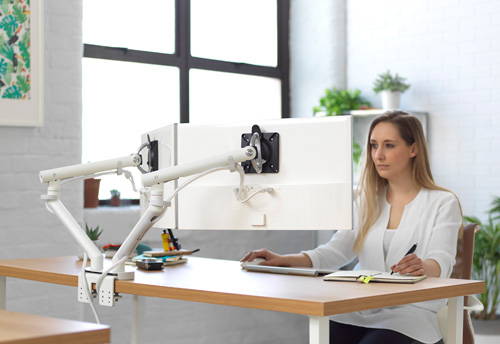 INCREASE YOUR PRODUCTIVITY
☑️ Two screens are better than one. Add a dual monitor set up to your home office. You'll be amazed at the increase in productivity.


☑️ Position your monitors at the correct eye level.


☑️ Free up valuable desk space.


☑️ No more strained necks and hunched shoulders.
Flo is more environmentally friendly, better looking, and a better performing product than any of its competitors.
With great design and great performance, Flo offers a range and ease of movement that sets it apart from all other monitor supports.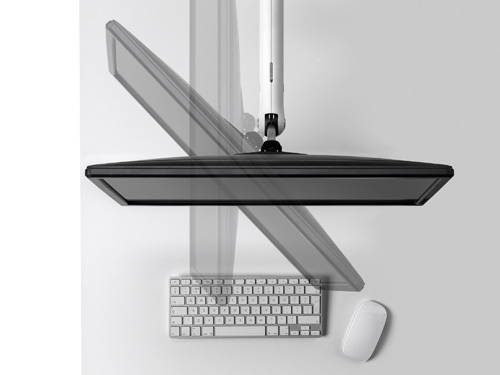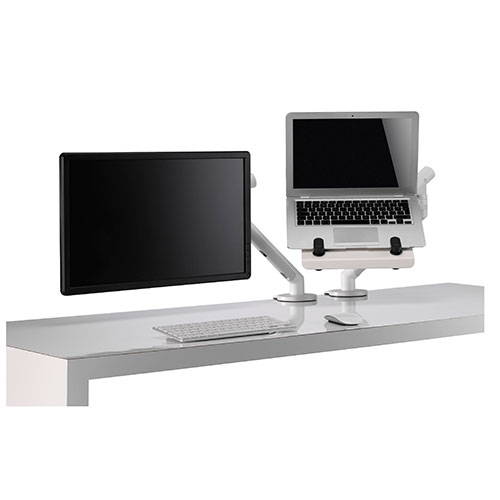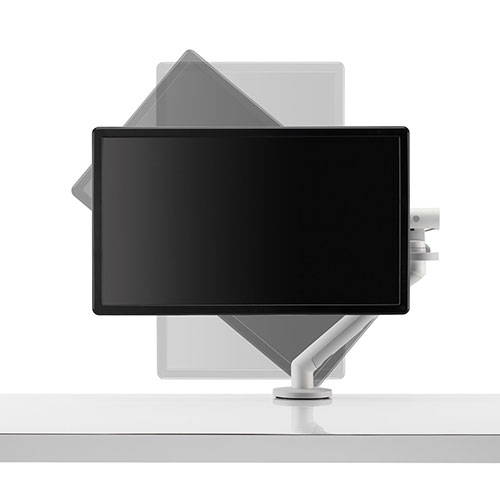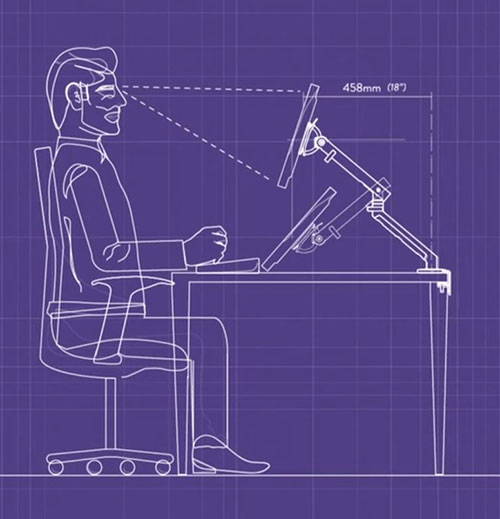 Monitor weight range: 3-9kg
Arm reach:
581mm (22¾") for desk clamp versions.
591mm (23¼") for slatwall version.
Vertical adjustment: 341mm (13 ½")
Monitor head: VESA 75 and 100 compliant
80° stop function/360° capability
Available in silver, white and black

SHIPPING INFORMATION
We have stock in the UK that will be dispatched to you in 2-4 working days.
As soon as your product ships, you will receive a reference number that will allow you to track your order.
WARRANTY
All of the computer monitor arms we sell come with a 12 year manufacturer warranty.
We also have a 3 month returns policy for items that are still boxed and unused. There is a 15% restocking fee.