Wellness in the workplace.
As the awareness of the benefits of a healthy and active lifestyle grow, the demand for a workplace that promotes well-being are increasing.
Welcome to Lima the monitor stand for your desk - Reddot winner 2020.
Easy to install as either a single or dual screen solution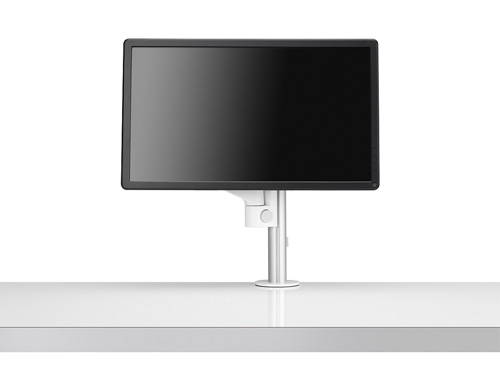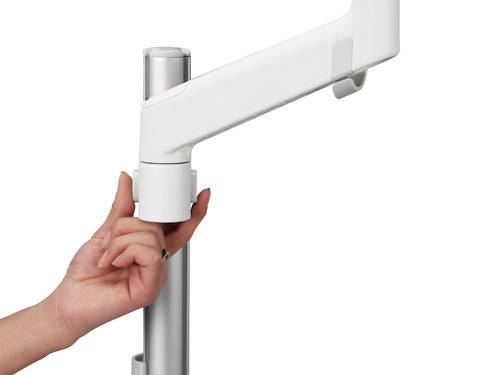 ☑️ One press of the Monitor Arm button allows you to move the screen up or down to the ideal height and angle.


☑️ Easy to transition from sit to stand positions.


☑️ Create your perfect viewing angle - Lima's head offers the ability to tilt the screen up to 80° back or 10° forward. This monitor arm helps you set the screen to your unique specifications.


☑️ No more strained necks and hunched shoulders.
TWO SCREENS ARE BETTER THAN ONE

As your workspace needs grow, Lima can too. Adding another monitor is quick and easy to do. Just order another extension arm, and then you can slide it directly on to the post. No tools, and no need to remove the existing arm, screen and cables, which means less hassle for you.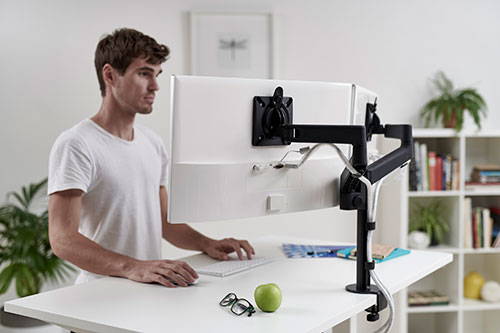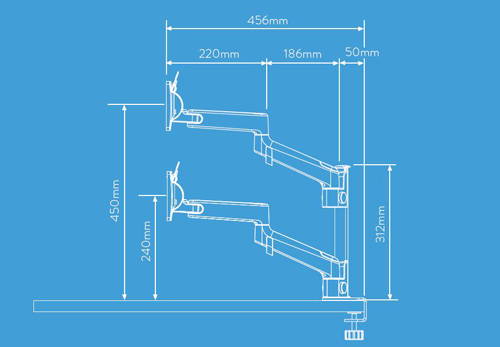 ● Colour: Silver
● Size when extended: 200mm wide, 290mm deep, 25-310mm high (total max height 310mm)
● Material: CNC-machined made from anodized aluminum alloy, going through sand blasted and brushed processes. Non-slip silicone mat avoids risks of scratches and ensures a stable placement.
● Weight: 320g
SHIPPING INFORMATION
We have stock in the UK that will be dispatched to you in 2-4 working days.
As soon as your product ships, you will receive a reference number that will allow you to track your order.
WARRANTY
All of the computer monitor arms we sell come with a 12 year manufacturer warranty.
We also have a 3 month returns policy for items that are still boxed and unused. There is a 15% restocking fee.