Holds your phone up to the perfect angle, great to use as an extra screen and for virtual meetings.



Adjustable settings: The phone holder is fully adjustable through 35 degrees to suit your comfort level.
Whether you have a small or large smartphone, the phone mount can withstand phone weights up to 1.5KG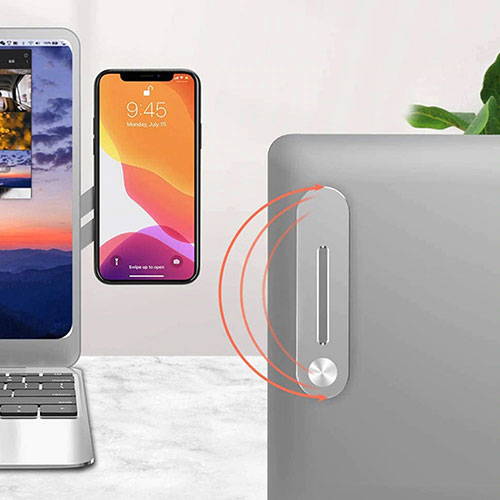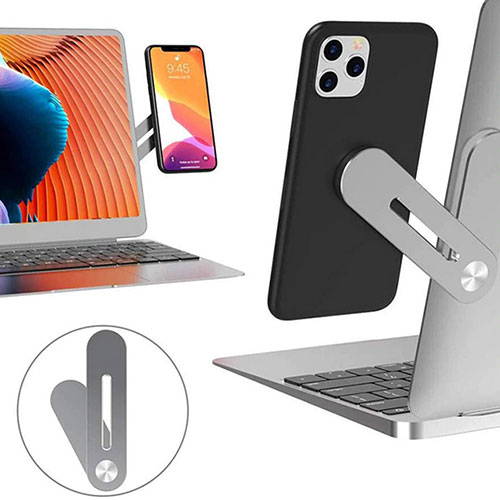 High Quality & Smart Design

The Phone Mount can be attached to the side of your laptop, tablet or flat computer monitors.
The Side Laptop Mount has 4 built in magnets which can withstand the weight of your phone.
Laptop Phone Mount is made from aluminium alloy material enabling it to be a robust phone holder mount for your laptop or tablet.
Laptop Phone Clip Magnet mitigates the need to look down at your phone which is not good for your spine. The magnetic clip mount acts as a screen support holder, allowing you to work more efficiently with a multi-screen set up
Designed for better posture

Adjustable 'comfort' and elegant design.
Perfect for working at your Laptop all day and wanting to use your phone as an additional screen or for zoom calls.



☑️ Now only £14.99 instead of £19.99 when you buy with any of our Laptop Stands. (use discount code: PK5 at checkout).
☑️ Free & Fast UK delivery on all orders. 1-2 working days.
One of our favourite reviews: "Firm and strong. Fast delivery. Works well with normal phone ring magnets."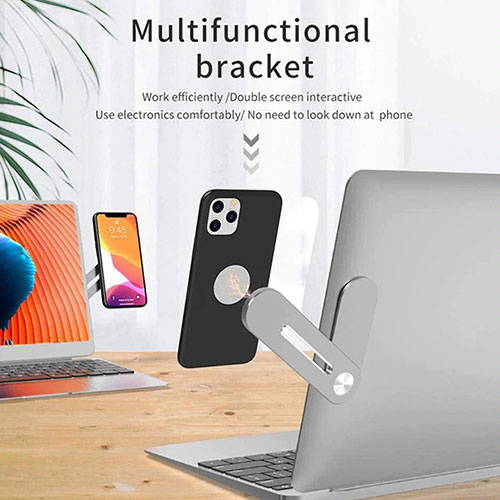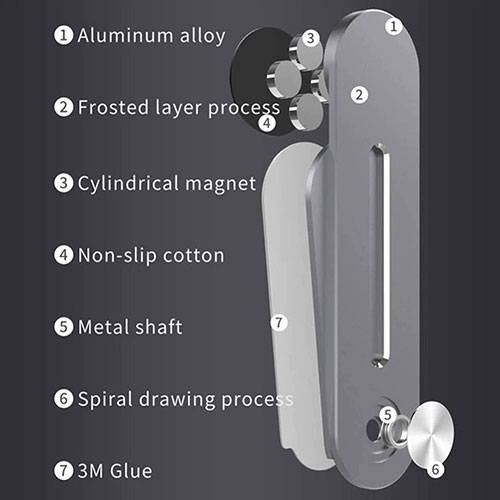 Weight: 20 grams
W: 30mm
L: 120mm
D: 5mm
Arm extends through 35 degrees.
Material: Aluminium alloy
Box contains: Phone Holder, extra 3M plate. Instruction manual.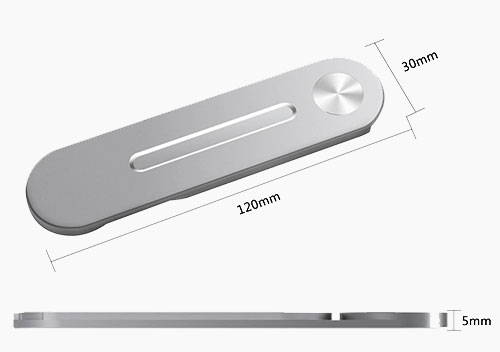 SHIPPING INFORMATION
We have stock in the UK that will be dispatched to you in 1-2 working days.
As soon as your product ships, you will receive a reference number that will allow you to track your order.
TRY THE LAPTOP PHONE HOLDER RISK FREE

Our refund policy is valid for 14 days. When you have tried the Phone Holder, if you are not 100% satisfied you have 14 days to return it. Contact our support team who can advise on the best process.
What size Laptop does this fit?
This Laptop Phone Holder can be used with any size Laptop.

We have UK stock of all stands are shipped out via one of our partners, usually 'my hermes'. Once your order is fulfilled delivery usually takes 1-2 working days.
What happens if I don't like it or am not happy with it?
We have a 14 day return policy, which means you have 14 days after receiving your item to request a return. To start a return, you can contact us at support@postureking.co.uk
What size phone does this fit?

The holder is designed for all modern smart phones up to 7'' although we have seen people use it also with small tablets as it can hold a weight up to 1.5kg

What material is it made of?
The holder is made from aluminium alloy with rubber feet and anti slip rubber mats that help prevent your laptop and stand from sliding around.
100% satisfaction guaranteed